The clinical training workshops at ARTI are second to none.  Marketing, advertising and discounts will only bring clients through the door. Results and customer service is what keeps them coming back. Not only will we provide you with advanced protocols on a specific device but our extensive range of technologies allows for in dept training on combination therapies. Ultimately, there is not one device that will resolve your clients' concerns, but, many times, a multi-faceted approach has to be employed to meet your clients' needs. This is especially applicable to body contouring, where the internal health and wellness of a client must be considered in order to achieve maximum results.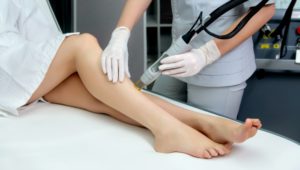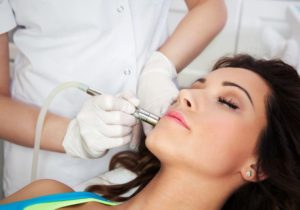 Our training is not only based on 20 years of aesthetic and functional medicine experience but also on feedback from hundreds of clinics around the country. During your training you will have the opportunity to perform live treatments on actual clients, which we carefully select based on your needs. This type of hands-on experience will give you the chance to analyze and treat a variety of skin and body concerns. As opposed to other training institutions, all of our classes are taught in a working clinical environment and will be limited to 5-10 attendees or team members of one clinic at one time. This enables a deeper hands-on, cognitive learning experience, which is far superior to that of a traditional classroom setting. Our boutique style of instruction allows for personal interaction with clients and instructors as well as extensive clinical training on each device.
CoolSculpting
We have performed thousands of CoolSculpting treatments over the past 6 years, employing dual-sculpting and even quad-sculpting protocols. Learn how to combine this treatment with other technologies for maximum results.
Ultrashape POWER
This gentle fat elimination alternative to CoolSculpting will generate happy clients. Learn advanced protocols and how to combine this treatment with other modalities. Includes marketing materials.
Vanquish ME
This fat elimination technology is ideal for clients with high BMIs. Learn advanced protocols and how to combine it with other body contouring technologies for maximum results and profit.
VENUS Legacy
This non-arching radiofrequency technology is will tighten skin and reduce unwanted body fat and cellulite. Learn advanced protocols and how to combine it with other technologies for enhanced results and maximum profits.
ThermiTight
Tightens skin and melts fat! During  this hand-on workshop you will learn advanced anesthesia protocols and valuable 'nuggets' that will ensure consistent treatment outcomes.
Fractional Radiofrequency
This workshop will provide you with advanced Sublative or VENUS Viva treatments protocols and techniques. Learn how to combine either treatment with additional modalities for enhanced results.
CO2 Laser Resurfacing
Effectively treat lip lines, skin laxity and aging skin with this 'gold standard'. Learn how to turn this more invasive treatment into a pleasant experience for your client. Learn effective combination therapies.
Profound RF Microneedling
The non-surgical Facelift. Acquire advanced anesthesia and treatment protocols for optimal results. Learn the best technologies to use in conjunction with this solution for skin laxity.
elos SRA
Learn how to safely and effectively treat all skin discolorations in 1-3 treatments with this powerful dual-energy device. Increase profits with our combination therapies.
Vaginal Rejuvenation
Incorporate this hot new procedure into your practice! Learn advanced ThermiVA, Geneveve or O-Shot techniques and treatment protocols and how to market these to your patients.
No Needle Hair Restoration
A popular treatment for men and women, which is typically performed with painful injections. Learn effective, no-needle protocols and combination therapies for maximum results.
Spa Services
Choose from the most popular Spa treatments: PRP Therapy, Chemical Peels, Microneedling, Jetpeel Hydrofacial. Learn advanced protocols and combination therapies.